Brazilian Motorcycles Market kept the positive path in the 2019 with sales up 12% at 1.07 million units, the best score in the last four years and the 8th highest level in the World. Despite the already huge market share, Honda keeps gaining terrain over all competitors, while Suzuki is fast growing and Ducati is finally positive.
Economic Environment
Brazil's economy in the third quarter of 2019 expanded at the fastest rate since Q1 2018 in quarter-on-quarter terms. Strengthening domestic demand lifted growth, underpinned by solid consumer spending; however, the external sector continued to drag on the economy. Data for Q4 suggests the economy ended 2019 on a positive, albeit softer, note. Economic activity increased at a solid pace in October–November and confidence continued improving in Q4. Nonetheless, merchandise exports fell in Q4 amid frail Chinese and Argentine demand, while industrial output declined in November, suggesting the sector remains on weak footing.
The outlook for 2020 is upbeat, with growth forecast to hit an over five-year high. Recovering economic sentiment and more accommodative monetary policy should power consumer spending and fixed investment. That said, the external sector will likely weigh on growth, while the risk of stalled reforms could hamper the ongoing recovery. 
Market Trend
Brazilian 2-wheeler market is the largest in Latin America and one of the Top 10 in the World. Hit by the economic crisis in the 2014, the market had fallen down rapidly from 1.59 million units achieved in 2013 to  814.440 in 2017.
However starting in the 2018 the market has approached a positive pathway, still in place, fuelled by the growing internal demand. According to data released by the Brazilian Minister of Transportation, the total motorcycles, scooters and ATV sales in the 2019 have been 1.072.391,  up a robust 12.0%, the highest level in the last four years.
Brazil raks as the 8th largest motorcycles market in the World, ahead of Mexico and Taiwan, and a step back to  Thailand and Pakistan.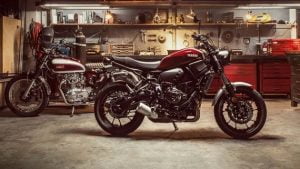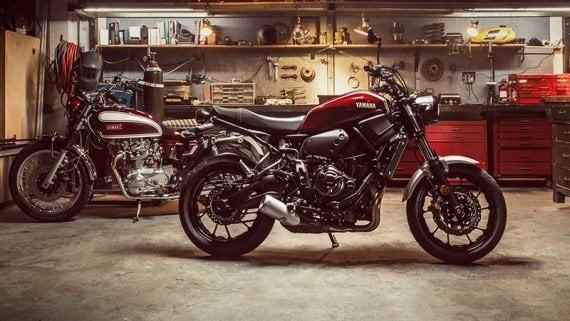 Best selling Brands
For 40 years this market has been literally dominated by the Japanese Honda which ended the 2018 with over 80% of market share, with 775.617 sales. Moto Honda da Amazonia Ltda. (HDA) started operating 43 years ago (November 1976), opening a local plant to produce the CG 125 model with an initial capacity of 2.200 units per year. However, the actual production was close to 1 million units, while the entire production accounts for 25 million units.
In the 2019 Honda sales have been 870.023 (+11.3%) with an impressive 82% of market share.
The second best brand was Yamaha selling "only" 147.302 units (+8.0%) ahead of Suzuki with 11.961 sales (+28.5%) and followed by the best premium brand, BMW with 9.442 units (+24.3%).  
Triumph kept growing (+11.1%), while Harley Davidson gains 2.7% and Ducati accelerates after a slow start, with sales up 44%.