Brazilian Motorcycles Market continues to fly projecting the year over 1.1 million units. Indeed, in the first ten months of the year sales have been 918.436, up 14.3% with October sales at 102.545, up 11.6%. Despite the already huge market share, Honda keeps gaining terrain over all competitors, while Suzuki is fast growing and Ducati is finally positive.
Economic Environment
Brazil's economy continued to recover in the third quarter, although remained lackluster nonetheless. Economic activity rebounded in August and industrial production grew for a second month running in September. That said, the country's external balances worsened notably in Q3, with the current account deficit recording the largest shortfall since Q1 2015 amid plunging exports. Meanwhile, in the political arena, President Jair Bolsonaro's pension reform cleared its final hurdle on 24 October, paving the way for around USD 195 billion in government savings over the next 10 years.
After slipping this year, the growth is seen accelerating next year on revived sentiment and accommodative monetary policy. In addition, a government measure to allow workers to tap into an unemployment benefit fund should boost household spending. Risks to the outlook linger, however, particularly weak export prospects amid the ongoing crisis in Argentina.
Market Trend
The start of the 2019 was almost positive and the market is projected to easily outpace 1 million units in the full year. Indeed, sales increased 13.5% in January, 27.6% in February and 7.2% in March with first quarter figures at 270.898 units, up a robust 15.8%. T
he Q2 unchanged mood sees April's sales reported at 90.267, up 14.9%, May at 95.695 (+8.8%) and June at 72.115 (+41.9%), ending the first half at 528.720 (+17.2%). 
While with a reduction in speed, the second half is keeping the positive trend, projecting the year over 1.1 million units. Indeed in the first ten months of the year sales have been 918.436, up 14.3% with October sales at 102.545, up 11.6%.
Brazilian 2-wheeler market is the largest in Latin America and one of the Top 10 in the World. Hit by the economic crisis in the 2014, the market had fallen down rapidly from 1.59 million units achieved in 2013 to  814.440 in 2017.
During the 2018 the market has approached a positive pathway, fuelled by the growing internal demand. According to data released by the Brazilian Minister of Transportation, the total motorcycles, scooters and ATV sales have been 957.617,  up a robust 17.6%. This was the best year on year score among the Top 25 markets in the World.
Brazil gained one place in the global ranking, outpacing Taiwan, were now stands for 8th, behind Thailand and Pakistan.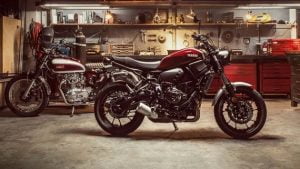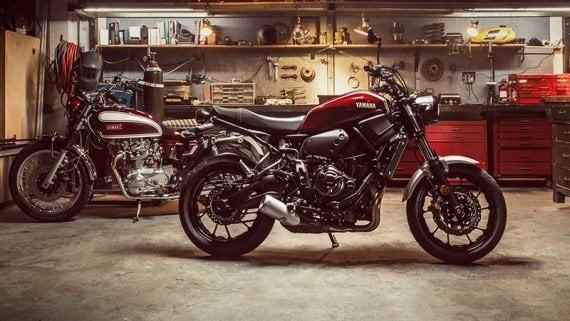 Best selling Brands
For 40 years this market has been literally dominated by the Japanese Honda which ended the 2018 with over 80% of market share, with 775.617 sales. Moto Honda da Amazonia Ltda. (HDA) started operating 43 years ago (November 1976), opening a local plant to produce the CG 125 model with an initial capacity of 2.200 units per year. However, the actual production was close to 1 million units, while the entire production accounts for 25 million units.
Year to date October 2019 Honda sales outpaced the market with 750.000 units (+14.5%) and an impressive 82% of market share.
The second best brand was Yamaha selling "only" 124.400 units (+9.6%) ahead of Suzuki with 10.185 sales (+41%) and followed by the best premium brand, BMW with 8.442 units (+37%).  
Triumph kept growing (+16%), while Harley Davidson gains 3.6% and Ducati accelerates after a slow start, with sales up 44%.