World Motorcycles market has lost over 4% in the first half 2019, mainly due to the simultaneous fall of the two largest markets, India and China. The best region were CIS and Western Europe while sales declined in America, Indian region, Rest of Asia and Pacific.
Global 2-Wheeler Market in the 2019
Following the previous two years recovery, the Global two-wheeler market in the 2019 is declining. Indeed total sales in the first half have been 30.2 million, down 4.3% from the correspondent period last year.
We aggregate the sales under 11 regions and in this first part of the 2019, sales declined in 8 out of he 11, with C.I.S. region as the best (+56%) followed by EU28 (+10%) and ASEAN (+3.1%).
Giving a look, inside the regions:
ASIA
Almost all markets in this region (not including ASEAN) are declining this year with total sales declined at 8.4 million (-3.5%), hit by the fall of China, hit by the introduction of new emission rules, effective from July 1st, 2019. Japan and Korea kept to moderately loose, while Taiwan has lost 4.7%
INDIAN REGION
After years of growth, India is losing heavy this year with the first half figures down 10.8% and even Pakistan is down 11% while the positive trend in Bangladesh is not enough to avoid the region losing 10.1%. Sri Lanka is moderately down.
The region grew up 3.1% at 6.7 million, mainly thanks to the positive tone in Indonesia and Malaysia, while Vietnam and Thailand are losing. In the region we still do not count Myanmar, Laos, Cambodia as their sourcing process has not ye been finalized.
The impressive +17.2% reported for the biggest regional market, Brazil, is not enough to report a positive H1 for the region, dragged down by heavy lost in Argentina and Ecuador. Increasing 13.2%, Colombia is now projected to become the third market in the region.
NORTH AMERICA
The US Market continue to moderately and now even Mexico is negative and Canada as well.
Very good news from the old continent, with sales positive in almost all countries and first half up in double digit!
All markets are growing but Croatia (-3.6%) and Switzerland (-2.6%).
The fastest growing country year over year was Romania (+45%) followed by Poland (+27%), Hungary (+22%), Latvia & Ireland (+18%).
As far as the Big 5 markets, France is the fastest (+17.9%), but all are growing with Italy +5.7%, Spain  +10.8%, Germany +5.6% and even the United Kingdom was up 2.3% despite fears for BREXIT.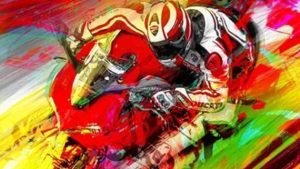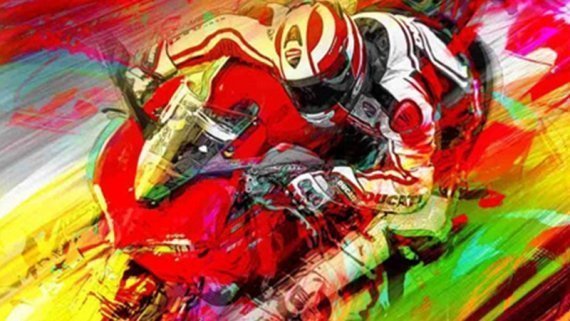 Global 2-Wheeler Market in the 2018
The Global Two-Wheeler market ended the 2018 with the third highest sales level ever at 62.0 million units, up 1.8% from the previous year. The all time record is 67.4 million and was established in the 2014.
The market was driven by the acceleration in place in the largest country, India, which reported sales at 21.5 million (+8.5%) having more than doubled in the last decade.
The second market, China, is falling down and in the 2018 has lost 9.3% at 15.5 million sales and the 2019 outlook is negative again.
The third is Indonesia, actually at 6.38 million (+8.4%), in recovery while fr from the record of 7.8 million, set few years ago. In fourth place Vietnam with 3.39 million sales (+3.5%) at the new record level.
In fifth place landed Pakistan the fastest growing market, actually at 1.9 million units (+6.6%), a tremendous record for a country which overtook the 1 million annual units just in the 2015. Last year Pakistan overtook Thailand , actually 6th with 1.78 million sales (-1.2%). 
In seventh place the growing Philippines, up 35% at 1.59 million units in the 2018.
In fast recovery after a deep crisis and ranking in 8th place there is Brazil, the largest country in South America, with 957.000 sales (+17.6%) overtaking Taiwan, which has lost sharply ending the year ar 762.000 units.
Scrolling down our Top 30 Market ranking, we noted as Sri Lanka overtook Japan in 16th place, Peru surpassed both France and Italy in 19th and Ecuador is fast growing (+31% advancing in 26th place.
Developing MotorcyclesData
Proceeding fast on our track to find and aggregate registration figures for all the countries in the World, we have actually achieved a first objective being able to cover 80 markets with figures from 2012 (or before) onwards. Actually our global database includes 100% of European countries, 98% of American 90% of Asean and many markets from Asia, Africa and Pacific.