Thailand Motorcycles Market is moderately declining with year to date September 2019 sales at 1.32 million units, down 2.8%. The market leader, Honda is in line with the industry while Piaggio is up 27% and Harley Davidson is doubling volumes. Others premium brands struggle, and following the last year record BMW lost 13%, while Ducati is -32% and KTM -70%
Economic Environment
Thai economy expanded at the weakest pace in nearly five years in the second quarter as a strong baht weighed on tourism and exports, while an uncertain global economic outlook likely dampened domestic investment plans. Moreover, a prolonged severe drought has been negatively affecting agricultural output. Despite decelerating, private consumption growth was relatively strong as households benefited from low-interest rates and subdued inflation.
That said, if the drought persists it could reduce farmers' income. Available data for Q3 suggests that growth is recovering, with exports rebounding in July and imports posting the first expansion in six months
Economic growth is seen losing pace this year owing to significantly softer domestic demand, a more challenging external environment and a stronger currency dragging on exports and tourism. While higher government expenditure should cushion the slowdown somewhat, burdensome household debt clouds the outlook.
Market Trend 2019
According to data released by the Thai Minister of Transportation, the start of 2019 was moderately negative with first quarter sales figures at 462.205 (-0.6%).
In the second quarter the trend unchanged with April sales at 120.457 (-1.0%), May at 161.045 (-4.4%) and June at 150.441, down a harsh 16.2%, with first half 2019 figures at 894.148 units (-4.3%).
The third quarter was reported with unchanged trend, despite a positive start. Indeed, July sales have been 148.778 (+11.0%), August 149.371 (-4.8%)and September 135.215 (-3.8%) with year to date figures at 1.327.512 (-2.8%).
Looking at the single brand performance, huge difference are in place. Indeed, while after the first six months of the year, the market leader, Honda is stable, with 1.042.000 sales (-2.3%) while just few players are gaining, like Piaggio (+27.6%) and Harley Davidson (+178%).
The most of the competitors are performing really below expectations, including BMW reporting a -13.9%, Stallion -48.7%, Ducati -32.7%, KTM -70.4%.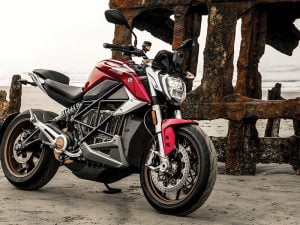 Global Production Hub
Thailand is a major motorcycle manufacturing base ranking in 5th place as regard to the production capacity (2 million), after China (23 million units), India (20 million), Indonesia (8 million) and Vietnam (3 million).
Thailand started the 1st motorcycle manufacturing in 1967 under the CKD system. 
At the beginning decade of 1990, Thailand promoted the investment of four-stroke engine motorcycle instead of the two-stroke one to reduce emission problem and the production boosted reaching a capacity of 1.75 million annual units. The sales of motorcycles followed the development of the country representing the first device of personal mobility.
In the following years, while introducing Free Trade Agreements (FTA) which caused the cancellation of industrial protection measure, the industry started to export and to evolve in line with the global demand, learning new technologies and adopting state of the art rules for safety and emissions.
Nowadays, there are 7 motorcycle manufacturers in Thailand with total capacity of production at 3 million units per year. They are Honda, Yamaha, Suzuki, Kawasaki, BMW, Triumph and Ducati. Most of them are located in the Central and East regions because they are clusters of manufacturer as well as near to the seaport for export those CBUs.
Recent Market Trend
Thai two-wheeler domestic market boomed since mid 90′ and kept growing fast until the 2012 when sales hit the still actual All Time Record with 2.1 million units sold. In the following years market declined to just over 1.6 million units (2015) before to record at 1.8 million.
Indeed, according to data released by the local Thai Minister of Transportation, in the 2018 the demand was flat with final sales at 1.78 million units, down 1.2% from the previous year.
Thus, the market has lost one place in the Global ranking, overtaken by Pakistan, and is actually the 7th  ahead of Brazil and Taiwan.
The seven manufacturer having local production have a clear advantage in the domestic market, but they have to fight against an aggressive group of local brands.
Looking at the full year 2018 figures, the leader was the Japanese Honda with a huge market share of 78% (the second highest in the World, after the Brazilian case), having sold near 1.4 million units last year, down 1.6% from the previous..
In second place Yamaha, with 269.489 (+0.5%) ahead of GPX with 29.666 (-4.2%), Suzuki with 19.165 (-10.6%) and Piaggio with 17.758 (+21.6%).
The Premium brands segment is growing and several new manufacturers entered the market in recent years, but while BMW (+17.2%) shined, hitting in the 2018 their record, others are struggling, Ducati overall, down 16.1% last year, third lost in a row, selling less than one/third of 2015, despite the local plant.
.