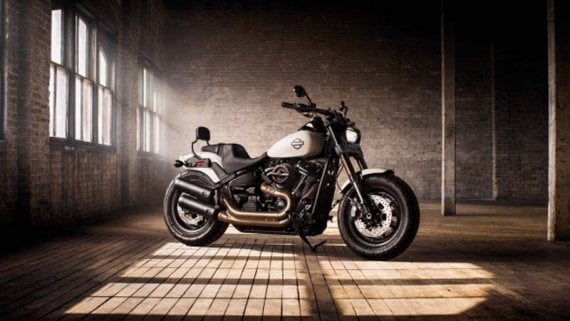 Latin America motorcycles market in the 2018 grew up 6% at 3.8 million units and was the fastest growing region globally. The region benefit from the fast recovery of the Brazilian market. Honda is the top player, followed by Italika, Yamaha and the fast growing Bajaj.
Economic Environment
Latin American economy remained soft in the third quarter. Regional GDP growth (excluding Venezuela) remained broadly unchanged, inching up from Q2's 1.7% to 1.8% year-on-year. The second quarter's result had marked the worst performance in one year as shocks in major-players Argentina and Brazil held back growth.
Preliminary data revealed that growth was stable in Mexico in the third quarter. The economy grew a solid 2.6% annually, with the services sector in the drivers' seat amid higher consumer sentiment following the end of the country's turbulent election cycle.
Moreover, two of the region's best performers in the second quarter are expected to have lost steam in Q3. A less favorable external environment is expected to have weighed on growth in Chile and Peru: In Chile, export growth came to a standstill in the third quarter, while Peru's economy was restrained by shrinking natural gas and oil production. Solid domestic economies, nevertheless, kept growth healthy in both overall.
In the political arena, Jair Bolsonaro was elected Brazil's new president in the second-round runoff on 28 October. Bolsonaro's main challenges include reining in the country's bloated fiscal deficit and  the economic recovery.
The Motorcycles Industry
As far as the Latin America two-wheeler market, we actually cover a wide range of 16 countries, Brazil, Mexico, Argentina, Colombia, Peru, Guatemala, Paraguay, Ecuador, Costa Rica, Honduras, Nicaragua, Chile, Uruguay, El Salvador, Panama and Belize.
The industry in this region is quite relevant as is still representing the basic and less expensive individual device for mobility with motorbikes utilized both for working and pleasure purposes.
The industry was hit by the Brazilian economic crisis in the 2013 and is slowly recovering. There are production plants in Brazil, Colombia, Argentina, Ecuador, Mexico, Guatemala and Paraguay with over 200 manufacturers in competition.
The Market Trend
In the 2018 the Latin America two-wheeler market was positive, scoring the third growth in a row with 3.84 million units sold, up 5.3% from the previous year, but still below the 2012 peak of 4.4 million
The largest market is the Brazilian representing near 25% of total Latam sales with 2018 figures at 957.000 units, up a robust +17.6%.
The second market is Mexico with a record of 754.000 units (+8.5%) and the third there is Argentina with 578.749, down 16.6% after the huge acceleration of the 2017.
In fourth place Colombia with 543.000 sales (+9.4%) finally up after three years, and in fifth place there is Peru with 270.000 units (+9.2%).