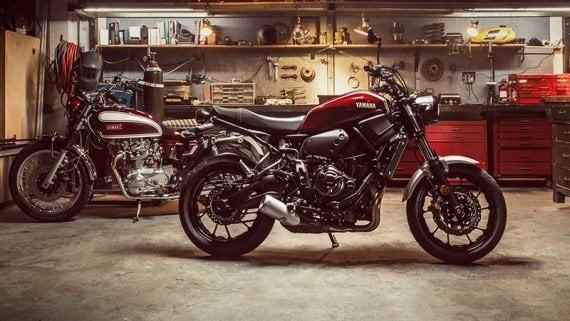 United States Motorcycles Market has lost 3% in the 2018, with volumes back at 2012 level. However inside the market a revolution is in a place and Americans will be shocked to see in 2-3 years that Harley will not even be the market leader. In addition Harley Davidson is one of the most damaged American company by the "American First" protectionist strategy
Market Trend
Sales figures in the United States peaked in 2006 over 1.1 million units and took a huge hit with 2008's financial crisis, which saw them plummet to less than half that figure. As the stock markets have recovered, bike sales have recovered marginally during the 2010-2012 and then stayed absolutely stagnant. Worse still, it seems that the sector is being propped up by an aging demographic, with precious few youngsters entering the mix.
In 2003, only about one-quarter of U.S. motorcycle riders were 50 or older. By 2014, it was close to half. The market has been cruising on a demographic that may only be able to buy one more bike and the trend is not changing.
Indeed the market trend is dictated by Harley Davidson, the local giant, which is losing customers and sales year after year, while the others competitors are stable as total, with recently arrived brands, like Sym and Royal Enfield conquering customers.
A new challenge is against Harley, due to the aggressive pricing approach of Royal Enfield, which is offering Harley-like motorcycles at prices lower by fifty to seventy percent. So, while the key question to survive for Harley Management is "How to encourage youngsters to buy a bike", and Indian company found the answer, apparently easy: "Offer a choice with low displacement (350-650cc), easy to ride, affordable but not cheap, caring about Brand image and heritage". 
Probably Harley's gurus are too aged – like their clients – to find out a so simple answer to the question they have in mind since decades!
Indians guys from Royal Enfield are not only smart and aggressive, but ironic as well. Indeed, while in the process of re-building their brand outside of India, they have decided to open the first subsidiary, where they decided to open?
In Milwaukee, Wisconsin, US, of course! Few miles from the Harley's global headquarter and historical museum.
Donald Trump policy "American first" represents a new huge issue for the American icon, Harley.
Indeed, the global commercial war generated by the new protectionism is damaging the export and despite Harley is marginal in the industrial system, it represents America as icon and hit the import of Harley in Europe or in China is very effective in terms of communication. From the other hands, volume makers are all producing in US, while premium brands, like BMW or Ducati, are protected by their premium price and anyhow are marginal in terms of volumes.
2018 Sales figures
In the 2018 total sales declined 3% at 457.371 units, in line with the 2012 figures.
In these years, Harley Davidson has lost from 160.477 to 132.864, losing 10.2% only during last year. The 28.000 units lost by the US national icon have been gained by the others, first of all, Honda, which is flat since three years, but in 2018 sold 109.805 motorcycles, 22.000 more than in the 2012. 
The gap between Harley and Honda has been reduced by 60.000 units in these sixth years and in perspective, Honda will take the market leadership in three years (or less).
Looking to the others, a clear winner is KTM, which grew up 10.000 units since 2012. Positive has been the Triumph performance as well, up 50% while BMW and Ducati are steady.